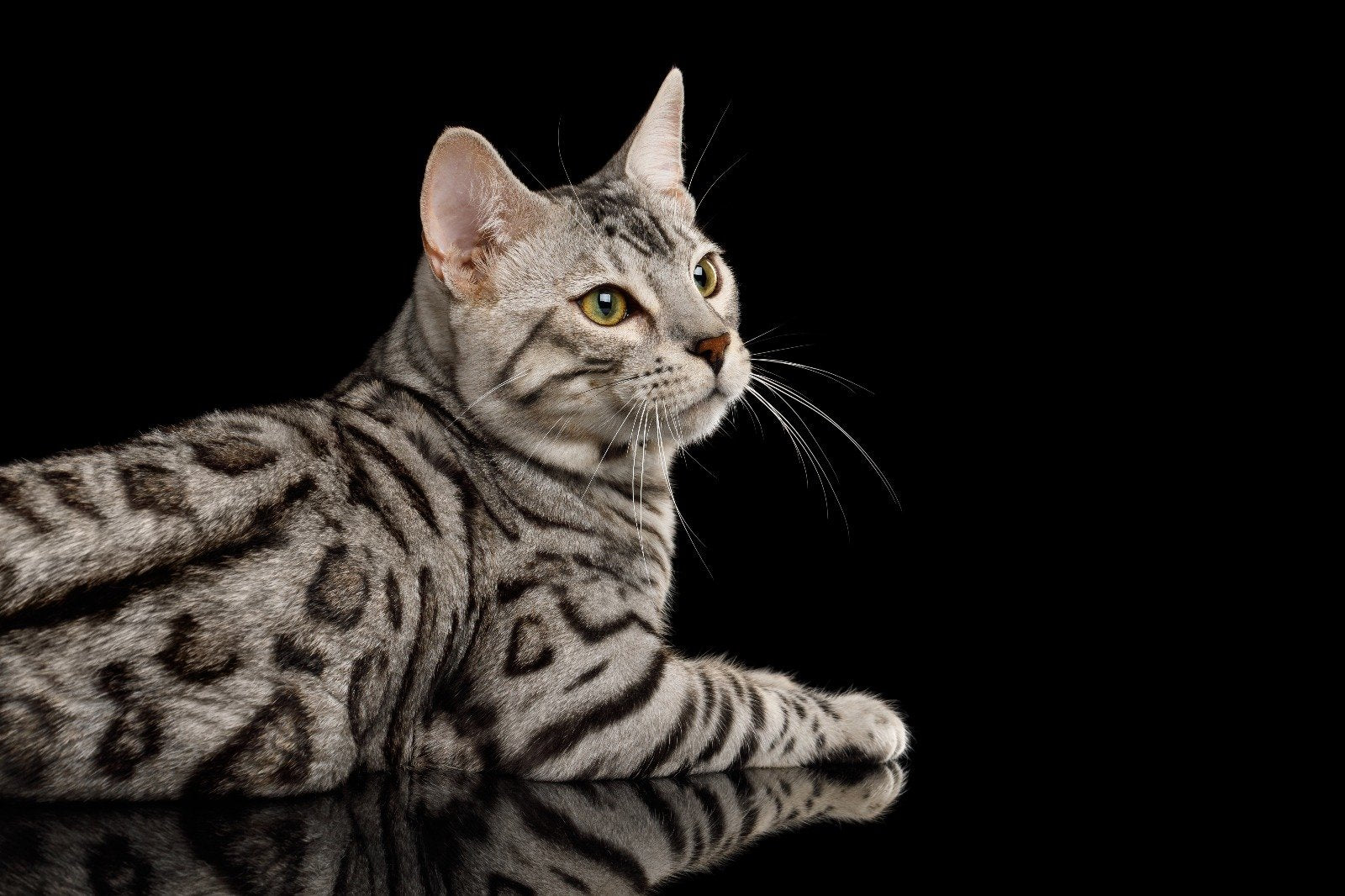 Every Bengal color can come in Silver. Silver is sometimes difficult to determine as they can look like cool brown cats if there is tarnish. Silver snows (especially SLP) do not look much different than the non-silver variety. There is currently no color test for silver. 
Silver
- Silver Bengals have a silver colored background color with black markings. There should be little to no brown coloring on the cat, this is called tarnish. It is commonly found on the face.
Silver SLP - Silver SLP look very similar to regular SLP and are often difficult to distinguish as young kittens. As adults you can see the face and legs have more silver coloring.